Dr. Gail Weingast

is nothing if not highly educated. After completing medical school, Dr. Weingast spent years at Colorado General Hospital in Denver, where she completed a two-year pediatrics internship and a two-year pediatrics, followed by a radiology residency and a fellowship in ultrasound, all before 1983. Dr. Weingast followed that by completing her post-graduate studies as a radiologist in 1983- 1984 at St. Anthony's Hospital, also in Denver.

Dr. Gail Weingast

worked at several other hospitals, mostly in Colorado, but also in New York, before settling in at her current hospital, where she has been for more than 20 years. These days, Dr. Gail Weingast can be found at William W. Backus Hospital in Norwich, Connecticut, where she is the Chief of Ultrasound and Breast Imaging. She is among some of the most valued and prominent radiology specialists in the country. That is the key reason she values every little bit of her education. All of it served as a basis for her career as a doctor. Everything that happened before has made her the admired doctor she is today.
Powered by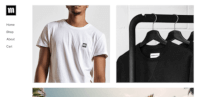 Create your own unique website with customizable templates.